How To Prepare for the ABST Course for Free
The Alberta Basic Security Training course, also known as the ABST course, is the course that anybody who wants to become a security guard or security professional in Alberta must take. After taking the course, they must take an examination. Getting an 80% or higher on this examination is one of the first steps to getting an Individual Security Services and Investigators License.
Becoming a security professional can be expensive. Every guard must take the government-approved course online or in a classroom. They must get a current passport photo in colour, have this photograph signed by a police officer and obtain a background check. After, they must send all of these forms and proof of passing their exam to the Alberta Solicitor General. Because there are so many costly steps, some people may think there are financial barriers to becoming a security guard.
Is there any way to make the process of becoming a security professional cheaper? Yes! Wild Rose Interactive has created a free online ABST practice quiz. This quiz is available online and is download for PC, Mac, and Linux. There are over 150 questions to test your knowledge of the content covered in the ABST course.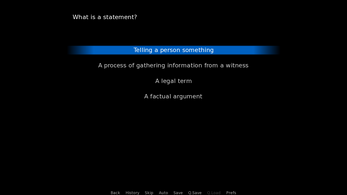 What is the ABST Practice Quiz?
The ABST Practice Quiz has three lengths. There is a ten-question quiz for short bursts of knowledge-testing. A fifty-question quiz matches the length of the full exam. Finally, a twenty-five-question quiz creates a happy medium.
The real examination has four static versions. In contrast, the ABST Practice Quiz randomly selects a question from a bank of over 150 questions. This creates countless possible quizzes. Because the quiz tracks what questions have been asked, each question will only appear once each time someone takes the quiz. No payment is required to take this quiz, and it will never collect your data.
The ABST Practice quiz now appears on the website "Alberta Security Gaurd Training". Wild Rose Interactive has partnered with this website so our content appears with other useful information regarding the ABST.